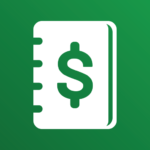 Website Finan
sobanhang
Job code: T003
Function: TECH
Job Description:
Perform market research and product/software analysis.
Understand business requirements and any other requirements from PM/PO.
Collaborate with Engineering, QC teams during product development cycle.
Can work with other roles as needed.
Requirements:
Good analytical, critical thinking and problem-solving skills.
Good organizational and time management skills.
Bachelor degree in Computer Science, Engineering or similar relevant field.
Understanding of Agile process and principles is a plus.
Creative thinker with a vision.
Attention to details.
How to apply:
Please send your CV to our email: hr@sobanhang.com. Subject: Your Name_Apply for [Position] (Example: Nguyen Van A_Apply for Technical Business Analyst)
Note:
Suitable applications will be contacted within 3 days of submission. Candidates who pass Interview 1, Interview 2 will be notified within 3 working days.
Deadline: 18/09/2021.