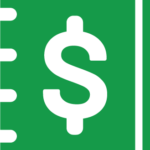 Website Finan
sobanhang
Job code: G007
Function: Growth
Finan is a Singapore – registered technology startup and the owner of SoBanHang application.
Founded by management executives from leading e-commerce businesses in Vietnam including Lazada, Zalora (Rocket Internet), ELSA Speak, Topica Edtech Group, OneMountGroup… SoBanHang enables nano and micro businesses to manage cash flow better with digital bookkeeping apps and increase sales through hyperlocal online storefront.
After 3 months of launching, SoBanHang has experienced rapid growth to support more than 50,000 small businesses in Vietnam.
With that hypergrowth, we look for talented team mates to join our rocketship as Graphic Designer. This plays a critical role in building the strong tech foundation for hundreds of millions of users.
Job description:
Responsible for producing creative assets for marketing activities including key visual, digital content, social media posts, motion graphic, infographic.
Produce sketches, storyboards, illustrations to translate the creative ideas into visuals.
Generate creative ideas and concepts in tandem with the Senior copywriter to boost the brand engagement.
Collaborate and contribute to the creative process as a member of the Growth team.
Take lead of art direction for marketing campaign, advertising videos and work closely with production houses to ensure the creative quality for outputs.
Responsible for developing, editing, and creating video content for social media (Facebook, Tiktok, Instagram) or internal communication.
Stay on top of all trends and maintain best practices.
Maintains high standards for creative outputs from colleagues with respect to brand consistency.
Job requirements:
At least 2 years of experience in a similar role
A visual portfolio that demonstrates your talent, skill from graphic designs to sketching ideas.
Expert in Adobe softwares and other graphic design tools.
Hands on experience with social post design, typography, video production.
Able to create, edit, video and motion assets.
Understanding of advertising and marketing principles.
Ability to work effectively and collaboratively with other departments.
High level of creativity.
Start-up mindset.
Good verbal, and visual communication skill.
Ownership over work.
Effective time management and prioritization skills.
Our benefits:
Create impactful technology products to bring value to society, especially to those who are underserved.
Work with tech-giant partners in Vietnam and the region: Vietjet, Savico, Facebook, Google… and have access to the world's leading investment funds.
Young, dynamic start-up environment with knowledgeable and experienced leaders
Hone your skills through the new challenges, have your say in contribution towards the common goals.
Competitive remuneration package.
Have opportunities to become a co-founding member with an attractive ESOP policy.
Cool office, work time & location flexibility, other perks include snacks, coffee, and healthy food provided daily…
How to apply:
Please send your CV to our email: hr@sobanhang.com. Subject: Your Name_Apply for [Position] (Example: Nguyen Van A_Apply for Graphic Designer).
Recruitment process:
Suitable applications will be contacted within 3 days of submission. Candidates who pass Interview 1, Interview 2 will be notified within 3 working days.