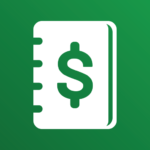 Website Finan
sobanhang
Job code: T004
Function: TECH
Finan Pte. Ltd. is a Singapore-headquartered technology startup focused empower MSME businesses to thrive on digital technologies through innovative solutions and to create sustainable impact for the society, especially those who are underserved. Our company was founded by experienced management executives from Lazada, Topica, OneMountGroup, Datamart… and backed by top tier investors.
Our product SoBanHang currently empowers 50,000+ retailers just after 2 months officially launched. We aspire to be the trusted partner of 1 million businesses, helping them serve 100 million customers and generate $100 billion in sales by 2025.
With that hypergrowth, we look for talented team mates to join our rocketship as QA/QC Engineer. This plays a critical role in building the strong tech foundation for hundreds of millions of users.
What you will do:
Review requirements, specifications, and technical design documents to provide timely and meaningful feedback.
Read the specification document then identifying unclear or inconsistent and put Q&A to clarify them.
Develop and execute testing for major projects, maintenance, and emergency releases.
Per to per or group review Test Case, Checklist.
Identify, analyze, and report test results.
Execute Test Case, Checklist, and open bug(s).
Liaise with internal teams (e.g., developers and project managers) to identify system requirements.
Daily report test results for Head of Engineering.
What we are looking for:
Minimum 2 years of experience in system-level QA Testing and Mobile/Web application testing.
1 year of experience in REST/SOAP API using tool like Postman/SOAPUI.
Having experience in E-commerce, Logistics, and Finance domain is a plus.
Ability to write and understand basic SQL queries to perform data verification and set up test data.
Experience working in an Agile/Scrum development process.
Hands-on experience in performing manual test (black-box testing, integration testing, database testing, UI testing, UAT …).
Review regression test scenario and update if any.
Experience or interest in Start-up environment is very welcomed.
Experience and comfort working in a SCRUM software development.
Strong system thinking and problem-solving skills.
Good time-management skill, able to multi-task and pay attention to details as well as fast learner.
Being obsessed with perfectionism and quality.
What we offer:
A dynamic startup working environment with many challenging problems to create values
Opportunity to create interesting products, reckless development that is impactful on society
Growth opportunity with experienced top executives from leading startups: Lazada, Topica, Datamart, OneMountGroup,… and other talented teammates
Competitive benefits, opportunities to promote and become a co-founder with the attractive share policy.
How to apply:
Please send your CV to our email: hr@sobanhang.com. Subject: Your Name_Apply for [Position] (Example: Nguyen Van A_Apply for QA/QC Engineer)
Recruitment process:
Suitable applications will be contacted within 3 days of submission. Candidates who pass Interview 1, Interview 2 will be notified within 3 working days.
Deadline: 19/11/2021.