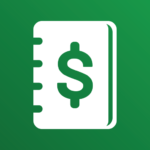 Website SoBanHang
Job Overview: As a QC Lead, you will be responsible for working closely with our development and business teams to ensure excellent software products and meet user requirements.
How will YOU contribute to the Team?
Deliver quality product analysis, through estimation, planning, creation and execution of test activities, test scenarios
Perform API testing through a mixture of manual as well as Automation, Regression, Performance & Security Testing
Design and write test cases, regression tests and test scenarios
Raise defects identified, classify priorities and ensuring defects are resolved by liaising with the project team
Liaise with the Product Owner, Technical Lead and engineers to define an acceptance criterion for user stories
Provide support for User Acceptance Testing and contribute to Release management process
Prepare Test Data as required
Document and produce daily activities report
Maintain relationship with project team as well as other teams
Participate in team meetings
DESIRED SKILLS AND EXPERIENCE
Do YOU have what it takes to succeed?
At least 3 years of experience as a core tester
Must have experience in test web services, API using tools like postman, SOAPUI
Sound understanding and experience in Agile Scrum frameworks and practices
Experience with keyword-driven testing, test data-driven framework or BDD.
Experience in building the automation test framework using Selenium WebDriver.
Solid test plan and test case writing skill
Excellent understanding of SDLC and quality process
Having a solid knowledge of testing design techniques and testing strategies
Good English communication
Commitment to quality, attention to detail
Strong analytical skills.
PERSONAL ATTRIBUTES
You are a self-starter, independent and problem solver. You consider yourself a high-performance personality
Understand what it means to deliver excellence.
Good sense of humor and ability to stay calm under pressure.
Well-organised with excellent communication and time management skills.
WHAT WILL WE OFFER
A dynamic startup working environment with many challenging problems to create values;
Opportunity to create interesting products, reckless development that is impactful on society;
Growth opportunity with experienced top executives from leading startups: Lazada, Topica, Datamart, OneMountGroup,… and other talented teammates;
Attractive compensation packages, opportunities to become a co-founder with the attractive share policy.
How to apply:
Please send your CV to our email:
hrtanlent@sobanhang.com
. Subject: Your Name_Apply for [Position] (Example: Nguyen Van A_Apply for QA/QC Lead)
More information about us and other career opportunities: https://join.sobanhang.com/
Recruitment process:
Suitable applications will be contacted within 3 days of submission. Candidates who pass Interview 1, Interview 2 will be notified within 3 working days.