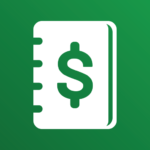 Website Finan
sobanhang
Job code: HR001
Function: HR
SoBanHang is an application that helps small businesses open online stores, promote sales, and manage finance in the most modern and easy way. Founded by former leaders from top e-commerce startups such as Lazada, Topica, OneMountGroup, Datamart… and is supported by top funds in the US.
After 3 months of launching, SoBanHang is now supporting more than 30,000 small businesses to develop their business. And we aim to suppport 1 million businesses serving a market of 100 million people to generate revenue of $100 billion by 2025.
In the need of developing and expanding our business, SoBanHang team wants to find young, enthusiastic, and talented teammates for the position of…. This is an important position to continue promoting the company's rapid growth extention, to the vision of supporting 1 million small businesses.
Job Description:
Liaise with TECH team to understand role requirements in order to source the most suitable candidates.
Plan and implement company's talent acquisition strategy.
Manage suitable channels for IT job: job boards, social media, and any other relevant channels.
Source, screen and compile a shortlist of qualified candidates for various technical roles.
Interview candidates combining various methods (e.g., structured interviews, technical assessments and behavioral questions).
Maintain and develop a candidate database to ensure a solid pipeline of qualified candidates – ensuring candidate data is kept updated.
Build long-term relationships with past and potential candidates.
Suggest new ideas for improving talent acquisition activities.
Keep up-to-date with new technological trends in order to form strategic conversations with clients on future hiring needs.
Work closely with GROWTH team to develop creative ways for addressing talent acquisition challenges.
Research talent acquisition trends in the staffing industry.
Other assignments from Line Reporter and Line Manager.
Requirements:
At least 1 – 2 years of working experience in recruiting in IT field.
In-depth knowledge of candidate's selection methods.
Technical expertise with an ability to understand and explain job requirements for IT roles.
Excellent understanding of full cycle recruitment processes.
Experience using various tools to source quality candidates.
Strong tenacity and ability to build a solid network.
Outstanding communications and interpersonal skills.
Excellent organizational and time management skillsl; Ability to multitask and prioritize daily workload.
Creative thinker and proactive problem solver.
A positive, "can do" attitude.
Your benefits when working with us:
A dynamic startup working environment with many challenging problems to create values.
Opportunity to create interesting products, reckless development strategy to create positive impacts to the society.
Growth opportunity with former leaders from Lazada, Topica, Datamart, OneMountGroup, and other talented teammates.
Competitive benefits, promotion's opportunity to become manager, co-founder and attractive share policy.
How to apply:
Please send your CV to our email: hr@sobanhang.com. Subject: Your Name_Apply for [Position] (Example: Nguyen Van A_Apply for IT Recruiter)
Note:
Suitable applications will be contacted within 3 days of submission. Candidates who pass Interview 1, Interview 2 will be notified within 3 working days.
Deadline: 20/11/2021.