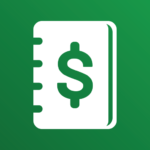 Website SoBanHang
About SoBanHang
Founded by management executives from leading e-commerce businesses in Vietnam, including Lazada, Zalora (Rocket Internet), Topica Edtech Group, OneMountGroup… SoBanHang enables nano and micro-businesses to manage cash flow better with digital bookkeeping apps and increase sales through a hyperlocal online storefront.
We are proudly backed by leading investors which are FEBE Ventures, Class 5, Kevin P.Ryan – founder of Gilt Groupe, Business Insider and MongoDB.
By 2025, SoBanHang will become the trusted partner of 1 million businesses, helping them serve 100 million customers and generate $100 billion in sales.
With that hyper-growth, we look for talented teammates to join our rocketship as DevOps Engineer. This plays a critical role in building a solid tech foundation for hundreds of millions of users.
Our team
At SoBanHang, we're passionate individuals who are driven to succeed. Our work culture is characterized by strong team spirit and ownership, high degrees of openness and taking challenge, and consistently active learning.
Job description:
Main task is to build environments (dev, test, staging, production) for projects including PHP, GO, Python, Golang, Reactjs, etc.
Auto deploy CI/CD with gitlab & ansible & terraform.
Operate AWS and Google Cloud.
Apply Haproxy/k8s to systems with teraform.
Support Dev in other ad hoc cases related to above mentioned environments.
What we are looking for:
At least 3 years experience working in Agile environment and DevOps related fields.
Good knowledge of: Gitlab (CI/CD), Haproxy, Nginx, K8s.
Basic knowledge of security and vpn for infrastructure.
Have experience with AWS, Google Cloud/Azure.
Have experience in Python/Golang is a plus.
Well-equipped with database skills such as auto backup for postgres, mongodb, mysql.
Familiar with Golang/Python programming.
Ability to conduct data analysis and documentation.
Can be self-motivated, independent, and proactive to perform tasks.
Careful, highly organized, and self-learning attitude.
Capable of working in a team and under high pressure.
Have a high sense of responsibility.
Attitude to learn new technologies quickly.
Extensive experience within an Agile environment.
What we offer:
A dynamic startup working environment with many challenging problems to create values
Opportunity to create interesting products, reckless development that is impactful on society
Growth opportunity with experienced top executives from leading startups: Lazada, Topica, Datamart, OneMountGroup,… and other talented teammates
Competitive benefits, opportunities to promote and become a co-founder with the attractive share policy.
How to apply:
Please send your CV to our email:
hrtalent@sobanhang.com
. Subject: Your Name_Apply for [Position] (Example: Nguyen Van A_Apply for DevOps Engineer).
Suitable applications will be contacted within 3 days of submission. Candidates who pass Interview 1, Interview 2 will be notified within 3 working days.