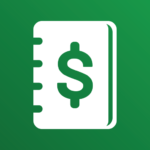 Website Finan
sobanhang
Job code: T002
Function: TECH
SoBanHang is a bookkeeping app that helps small businesses open online stores, sell more on credit and manage finance in the easiest and most modern way. SoBanHang is founded by intensive-experienced leaders from leading corporations and startups such as Lazada, Topica, OneMountGroup, Datamart, ELSA Speak… and also gets support from top funds in the US.
After 3 months of launching, SoBanHang is now supporting more than 30,000 small retailers to digitize their operations. Our vision is by 2025 SoBanHang will become the trusted partner of 1 million businesses, helping them serve 100 million customers and generate $100 billion in sales.
In need of development and business expansion, SoBanHang team wants to find super dynamic and talented teammates for the position of…. This is an important position helping to achieve company's rapid growth and the vision of supporting 1 million small businesses as well.
Job Description:
Participate in analysis, design and product development using ReactJS, NodeJS.
Build high performance, scalable and testable components for our websites.
Participate in designing and building application.
Develop new user-facing features using JavaScript and ReactJS that meet large number of users.
Build reusable components and front-end libraries for future use.
Follow coding standards, write automated test cases, deployment scripts.
Assist in improving app architectures – Explore existing systems, determines areas of maintainability scalability extensibility.
Requirements:
At least 2 years of experience in software development.
Experienced in HTML5/CSS3, JavaScript/TypeScript and pre-processing languages such as LESS/SASS/SCSS.
Experienced in layout techniques and frameworks such as Bootstrap, Material.
Strong skills in frontend development.
Understanding of software development tools, processes and architecture.
Nice to have:
Knowing about Graphql is an advantage.
Knowledge about real-time with Web Socket.
Willingness to learn and build a deep understanding.
Knowing about Redux, WebSockets, Async, Webpack is an advantage.
Knowing about PWA development and optimization is an advantage.
Knowledge of RESTful API design & programming.
Understand data architecture & database.
Agile, sociable, good at research and self-study, high responsibility at work.
Your benefits when working with us:
A dynamic startup working environment with many challenging problems to create values
Opportunity to create interesting products, reckless development that is impactful on society
Growth opportunity with experienced top executives from leading startups: Lazada, Topica, Datamart, OneMountGroup,… and other talented teammates
Competitive benefits, opportunities to promote and become a co-founder with the attractive share policy
How to apply:
Please send your CV to our email: hr@sobanhang.com. Subject: Your Name_Apply for [Position] (Example: Nguyen Van A_Apply for ReactJS Developer)
Note:
Suitable applications will be contacted within 3 days of submission. Candidates who pass Interview 1, Interview 2 will be notified within 3 working days.
Deadline: 19/11/2021.