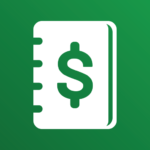 Website Finan
sobanhang
Job code: T001
Function: TECH
Finan Pte. Ltd. is a Singapore-headquartered technology startup focused empower MSME businesses to thrive on digital technologies through innovative solutions and to create sustainable impact for the society, especially those who are underserved. Our company was founded by experienced management executives from Lazada, Topica, OneMountGroup, Datamart.. and backed by top tier investors.
Our product SoBanHang currently empowers 50,000+ retailers just after 2 months officially launched. We aspires to be the trusted partner of 1 million businesses, helping them serve 100 million customers and generate $100 billion in sales by 2025.
With that hypergrowth, we look for talented team mates to join our rocketship as Back-end Engineer. This plays a critical role in building the strong tech foundation for hundreds of millions of users.
What you will do:
Designing, building microservices that work in tandem to power millions of daily e-commerce orders worldwide.
Implementing scalable systems and infrastructures.
Deploying and maintaining the back-end to provide time-sensitive chat systems with secured financial transactions.
Building robust and high-throughput API interation with our partner systems including logistics, payments, and e-commerce platforms like Lazada, Shopee, Momo, GHN, Swift247…
Developing a high-performance big-data system with reliable ETL and data analytics engines.
Constant improving and refactoring back-end systems to adapt with hypergrowth needs from business users
What we are looking for:
1-4 years of experience developing microservices applications in Go Lang, Python
Familiar with cloud infrastructure environments, especially AWS/GCP
Experience in containerization technologies such as Docker, Kubernetes.
Experience in REST, and Message Broker.
Familiar with PostgresSQL/ MySQL.

Experience with Prometheus/Elastic, Kibana/Grafana, Ansible and Cloud Infrastructure.
Nice to have:
Proactive and effective self-learning skills and research.
Open-minded and keen to learn new thing.
Self-motivated with a positive "can-do" attitude and teamwork.
Well-disciplined, and responsible for the delivery of task.
Preferably to be able to communicate in English.
Experience with multi DB (SQL, NoSQL…) is a plus.
What we offer:
A dynamic startup working environment with many challenging problems to create values.
Opportunity to build a great product that can re-shape an industry and has a big impact on society.
Growth opportunity with experienced top executives from leading startups: Lazada, Topica, Datamart, OneMountGroup,… and other talented teammates.
Competitive benefits, opportunities to promote and become a co-founder with the attractive share policy.
How to apply:
Please send your CV to our email: hr@sobanhang.com. Subject: Your Name_Apply for [Position] (Example: Nguyen Van A_Apply for Golang Developer)
Recruitment process:
Suitable applications will be contacted within 3 days of submission. Candidates who pass Interview 1, Interview 2 will be notified within 3 working days.
Deadline: 19/11/2021.