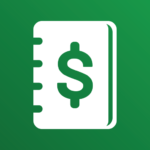 Website Finan
sobanhang
Job code: G005
Function: GROWTH
SoBanHang is a bookkeeping app that helps small businesses open online stores, sell more on credit and manage finance in the easiest and most modern way. SoBanHang is founded by intensive-experienced leaders from leading corporations and startups such as Lazada, Topica, OneMountGroup, Datamart, ELSA Speak… and also gets support from top funds in the US.
After 3 months of launching, SoBanHang is now supporting more than 30,000 small retailers to digitize their operations. Our vision is by 2025 SoBanHang will become the trusted partner of 1 million businesses, helping them serve 100 million customers and generate $100 billion in sales.
In need of development and business expansion, SoBanHang team wants to find super dynamic and talented teammates for the position of…. This is an important position helping to achieve company's rapid growth and the vision of supporting 1 million small businesses as well.
Job description:
Identify pontential opportunities to drive business growth through external collaboration.
Lead key projects as a part of strategic partnership with key partners (aligned with BOD) & manage successful delivery of these projects.
Identify clear deliverables of each project with the optimal utilization.
Preparing a detailed project plan to schedule key project milestones, workstreams & activities.
Tracking project and providing regular reports on project status to project team and key stakeholders.
Managing and adjusting for any changes in project scope, schedule and / or budget.
Identifying and mitigating potential risks.
Managing the relationship and communication with the client and all stakeholders, ensuring the project is delivered to their satisfaction.
Provide assistant to CEO in External relations & support other initiatives for the company's growth.
Requirements:
Minimum 3 years of Project Management experience with proven track record.
Being a fast learner with a strong business acumen.
Well-developed logical thinking.
Extensive experience in managing large clients & working with senior managers/executives.
Fluency in communicative English.
Your benefits when working with us:
A dynamic startup working environment with many challenging problems to create values
Opportunity to create interesting products, reckless development that is impactful on society
Growth opportunity with experienced top executives from leading startups: Lazada, Topica, Datamart, OneMountGroup,… and other talented teammates
Competitive benefits, opportunities to promote and become a co-founder with the attractive share policy
How to apply:
Please send your CV to our email: hr@sobanhang.com. Subject: Your Name_Apply for [Position] (Example: Nguyen Van A_Apply for Commercial Project Manager)
Notes:
Suitable applications will be contacted within 3 days of submission. Candidates who pass Interview 1, Interview 2 will be notified within 3 working days.
Hạn nộp hồ sơ: 19/11/2021.