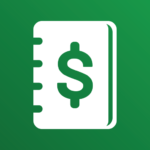 Website SoBanHang
About SoBanHang
Founded by management executives from leading e-commerce businesses in Vietnam, including Lazada, Zalora (Rocket Internet), Topica Edtech Group, OneMountGroup… SoBanHang enables nano and micro-businesses to manage cash flow better with digital bookkeeping apps and increase sales through a hyperlocal online storefront.
We are proudly backed by leading investors which are FEBE Ventures, Class 5, Kevin P.Ryan – founder of Gilt Groupe, Business Insider and MongoDB.
By 2025, SoBanHang will become the trusted partner of 1 million businesses, helping them serve 100 million customers and generate $100 billion in sales.
With that hyper-growth, we look for talented teammates to join our rocketship as BI Controller. This plays a critical role in building a solid tech foundation for hundreds of millions of users.
Our team
At SoBanHang, we're passionate individuals who are driven to succeed. Our work culture is characterized by strong team spirit and ownership, high degrees of openness and taking challenge, and consistently active learning.
Job description:
– Act as a Project consultant & collaborator between Business functions (Growth, Commercial, Customer Service, Product, Tech) and Strategic & Analytics team.
– Use data-driven methodologies (qualitative and quantitative) to support in planning & executing cross-functional projects, as well as departmental daily operations
– Utilize existing BI data & SQL skill to draw actionable inferences & insights to support, or go as far as leading new initiatives.
– Be a performance controller and advocate for quality strategic planning & operational excellence: diagnose declining trends across all business functions → identify root causes → control & monitor → recommendation for improvement.
– Be willing to do necessary researches (with guidance provided from line manager) to recognize market trends & improvement tactics across all business aspects
Job requirements:
Background
– 1 or more years of experience in any of the fields: Growth Hacking, Project Management, Strategy & Data Analytics, BI Consultant, Product Analytics.
– Have some basic knowledge of SQL (>3 months) with hands on experience as you will be using lots of SQL on a daily basis.
– Strong logical & critical thinking: being able to recognize patterns & connecting the dots.
– Experienced with providing data (either qualitative and quantitative) to support business functions & monitor next steps.
Soft Skills
– Understand the rule of 20/80: set daily priorities, multitask & be an active owner of your tasks.
– Good communication skills & ability to explain your findings to business/technical stakeholders in an efficient manner.
– Be able to manage time effectively & deliver high-quality work.
– Possess a proactive mindset & positive attitude, able to bring in good influences to your teammates & stakeholders.
Our benefits:
– Young, dynamic start-up environment with leaders & stakeholders having intensive knowledge across various backgrounds: Vietjet, Topica, Microsoft, OneMount Group, Lazada, Shopee, Intrepid Group Asia.
– Be a part of high-performing Strategy & Analytics team to create good influence to stakeholders & bring in impactful company-wide practices – We only hire the potentials & the outliers.
– Opportunities to lead cross-functional projects to outgrow & transform oneself.
– Intensive daily coaching process: technical skills (Dataquest), business mindset & growth frameworks (Reforge, HBR) with hands-on experience.
– Continuous feedback loops for self-development: weekly review, monthly performance evaluation, on-the-job training.
– Competitive remuneration package.
– Cool office, work time & location flexibility, other perks include snacks, coffee, and healthy food provided daily.
How to apply:
Please send your CV to our email: hrtalent@sobanhang.com. Subject: Your Name_Apply for [Position] (Example: Nguyen Van A_Apply for BI Controller).
More information about us and other career opportunities: https://lnkd.in/dwhNus4b
Recruitment process:
Suitable applications will be contacted within 3 days of submission. Candidates who pass Interview 1, Interview 2 will be notified within 3 working days.