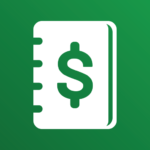 SoBanHang
Job code: T0019
Function: TECH
Founded by management executives from leading e-commerce businesses in Vietnam, including Lazada, Zalora (Rocket Internet), Topica Edtech Group, OneMountGroup… SoBanHang enables nano and micro-businesses to manage cash flow better with digital bookkeeping apps and increase sales through a hyperlocal online storefront.
We are proudly backed by leading investors which are FEBE Ventures, Class 5, Kevin P.Ryan – founder of Gilt Groupe, Business Insider and MongoDB.
By 2025, SoBanHang will become the trusted partner of 1 million businesses, helping them serve 100 million customers and generate $100 billion in sales.
With that hyper-growth, we look for talented teammates to join our rocketship as Backend Developer (Java) Lead. This plays a critical role in building a solid tech foundation for hundreds of millions of users.
Our team
At SoBanHang, we're passionate individuals who are driven to succeed. Our work culture is characterized by strong team spirit and ownership, high degrees of openness and taking challenge, and consistently active learning.
Job description:
· Complete complex application development in JAVA using Spring Framework, AWS cloud, and Kafka messaging technologies by coordinating requirements, schedules, and abilities of your team
· Troubleshoot development and production problems across multiple instances and services of SoBanHang
· Connect many application services by applying enterprise software design patterns, designing database architecture and server scripting
· Work with partner integrations using clear and concise communication and proactive problem solving
· Extend product functionality through development of API implementations, browser add-ons, mobile apps, and generating utility code libraries that automate common tasks and issues
· Reviews requirements given by the BA and understand the business scope of work as well as the functional implications to the system
· Maintain code versioning and merge requests for release deployments
· Work in an Agile development environment
· Perform unit testing, functional testing and integration testing to deliver a solid reliable product
· Monitor application performance and problem solve optimizations to increase performance
Job requirements:
· Web application development experience of at least 5 years
· Java framework experience over 3 years
· Kafka experience over 2 years
· More than 1 year of Agile development experience
· Strong grasp of REST API planning and development
· Proven track record of successfully delivering product-driven software
· Relational database experience with such RDBMS as PostgreSQL or Mysql
· Demonstrated knowledge of best practices for coding and overall application architecture
· Understanding of software quality assurance principles
Nice to have:
· Familiar with Docker, Kubernetes
· NoSQL database experience such as MongoDB or DynamoDB
· Ability to coordinate integration of multiple technology systems, operations, or processes
· Ability to quickly learn new technologies
· Working knowledge of Continuous Integration (CI) and Continuous Deployment (CD)
Our benefits:
· Create impactful technology products to bring value to society, especially to those who are underserved.
· Work with tech-giant partners in Vietnam and the region: Vietjet, Sovico, Facebook, Google… and have access to the world's leading investment funds.
· Young, dynamic start-up environment with knowledgeable and experienced leaders
· Hone your skills through the new challenges, have your say in contribution towards the common goals.
· Competitive remuneration package.
· Have opportunities to become a co-founding member with an attractive ESOP policy.
· Cool office, work time & location flexibility, other perks include snacks, coffee, and healthy food provided daily…
How to apply:
Please send your CV to our email: hrtalent@sobanhang.com. Subject: Your Name_Apply for [Position] (Example: Nguyen Van A_Apply for Back Developer (Java) Lead.
More information about us and other career opportunities: https://join.sobanhang.com/
Recruitment process: Suitable applications will be contacted within 3 days of submission. Candidates who pass Interview 1, Interview 2 will be notified within 3 working days.