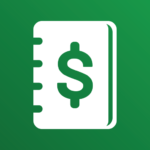 Website SoBanHang
Function: Data
Founded by management executives from leading e-commerce businesses in Vietnam, including Lazada, Zalora (Rocket Internet), Topica Edtech Group, OneMountGroup… SoBanHang enables nano and micro-businesses to manage cash flow better with digital bookkeeping apps and increase sales through a hyperlocal online storefront.
We are proudly backed by leading investors which are FEBE Ventures, Class 5, Kevin P.Ryan – founder of Gilt Groupe, Business Insider and MongoDB.
By 2025, SoBanHang will become the trusted partner of 1 million businesses, helping them serve 100 million customers and generate $100 billion in sales.
With that hyper-growth, we look for talented teammates to join our rocketship as Data Scientist. This plays a critical role in building a solid tech foundation for hundreds of millions of users.
Our team
At SoBanHang, we're passionate individuals who are driven to succeed. Our work culture is characterized by strong team spirit and ownership, high degrees of openness and taking challenge, and consistently active learning.
What you will do:
Building recommendation systems to improve User Engagement in SoBanHang. We test every change in model and logic carefully by an A/B Testing Framework to make sure they have significant improvements on SoBanHang
Working with Mobile Devs and Backend Devs to provide stability for your Data Science solution. You must think like a scientist and code like an engineer
Working with Product Owner to identify the opportunities how Data can improve User Engagement, User Experience in SoBanHang. If you have a good idea, you have a chance to make it real
Perform analyses to understand user behaviors and find actionable insights for current and future data-focused innovation. This can involve a host of different techniques such as user profiling, graph analysis, predictive modeling
Measure, track and improve the performance of the models continuously to detect model drift, feature drift, concept drift
Take part in improving core Data components (Model, Libraries, Feature Store) to improve productivity and processes.
Your Skills and Experience
Bachelor or higher in Computer Science, Statistics or a related field
Knowledge of Hadoop programming environments (e.g. Spark), Deep Learning Framework (Pytorch, Tensorflow
Have 3 or more years of experience with large amounts of real data, preferably experience with building and maintaining scalable data pipelines; AI / ML model on real wor
Understanding of applied statistics including sampling approaches, causal modeling, and data mining techniques; dataframe mindset
Good communication and interpersonal skills, storytelling with data, e.g., ability to communicate data science concepts and analysis results to both technical and non-technical audiences;
Other requirements:
Ability to translate business objectives into actionable analyses
Proactive thinking and ability to work independently while being a strong team player
Open-minded and excited to learn new things. Have strong opinions but willing to change with new data;
Create impactful technology products to bring value to society, especially to those who are underserved
Work with tech-giant partners in Vietnam and the region: Vietjet, Savico, Facebook, Google… and have access to the world's leading investment funds
Young, dynamic start-up environment with knowledgeable and experienced leader
Hone your skills through the new challenges, have your say in contribution towards the common goals
Competitive remuneration package
Have opportunities to become a co-founding member with an attractive ESOP policy
Cool office, work time & location flexibility, other perks include snacks, coffee, and healthy food provided daily…
How to apply:
Please send your CV to our email: hrtalent@sobanhang.com
. Subject: Your Name_Apply for [Position] (Example: Nguyen Van A_Apply for Data Scientist)
Recruitment process:
Suitable applications will be contacted within 3 days of submission. Candidates who pass Interview 1, Interview 2 will be notified within 3 working days.